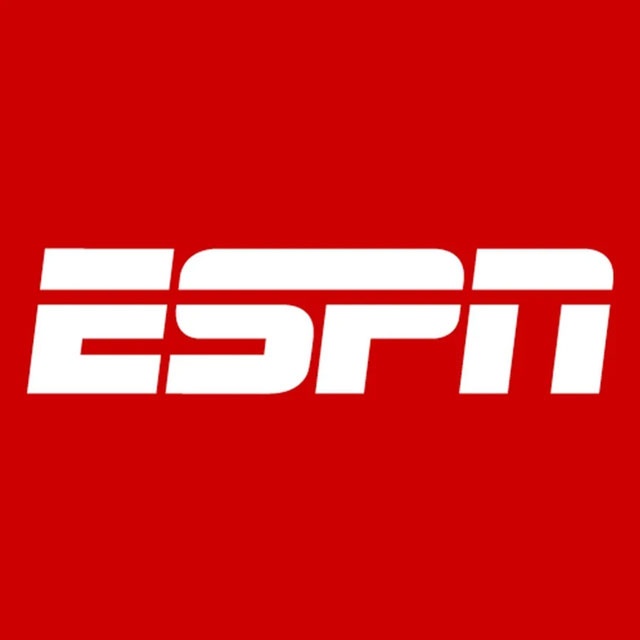 The Supervising Animator role at ESPN is responsible for collaborating with and leading teams to create high-caliber animations across ESPN properties.
This role works directly with Animation staff and managers to deliver consistently robust animations fitting the style and pacing required by our production partners.
Requires excellent collaboration and communication skills along with the ability to lead diverse teams and assignments. Must be able to manage, direct and develop other creatives, and provide regular, actionable feedback.
Must be capable of performing high-level animation and troubleshooting duties and be proactive when working with partners and outside vendors.
Must be able to work and coach others in a variety of animation styles and be highly skilled in both 2d/3d animation. This role regularly mentors and directly supervises less experienced animators and assists with the development and maintenance of animation production workflows.
Must be proactive, have excellent communication skills and not be shy about offering up smart solutions.
This is a hands-on position requiring expert knowledge of Cinema 4D, After Effects, Media Encoder, Photoshop, and Illustrator.
This position contributes regularly to the creation of innovative animation packages, regularly mentors and supervises staff animators, and contributes to the development, evolution, and maintenance of animation team workflows.

General Overview Responsibilities:,
Expert knowledge of After Effects, Media Encoder, Photoshop, Illustrator
Expert After Effects Scripting and Toolkit knowledge
Expert Cinema4D knowledge
Directly supervise, mentor, coach and develop animation staff members
Direct oversight of 2 – 4 direct reports (Provide daily managerial responsibilities, such as learning oversight, commitments, evaluations, reviews, feedback, scheduling, and other daily tasks)
Advanced knowledge of industry-standard CPU/GPU render engines
Working knowledge of other 3D/2D animation packages (Houdini, Unreal Engine, Substance, Z Brush, etc.)
Advanced software and technical troubleshooting skills
Render Farm Node management knowledge
Translate assignment details and creative direction into visually compelling solutions
Displays next-level creativity within productions, actively pursues creative solutions, and shares with teams
Produce high-caliber animation from provided concepts as well as from scratch
Collaborates with internal and external teams (including post-houses) in the initial production stages to define production and animation expectations.
Maintain monthly Animation team creative reviews and production check-ins.
Pursue technology and workflow solutions for departmental efficiencies
Strong technical skills in animation, software solutions, and production pipelines
Work closely with the Animation Managers to lead the team in the creation of innovative 3D animation packages
Advanced scene optimization abilities with the ability to troubleshoot elements from post-houses and other artists
Collaborate with management to provide development opportunities to animation artists
Experience as a team leader with the ability to motivate and possessing personal initiative qualities
Assist in the building of and maintenance of new and innovative animation production workflows
Ability to quickly and independently transfer between productions when required
Maintains high-level output and efficiency
Engineer animation projects for efficient versioning and rendering
Excellent attention to detail, accuracy, and adherence to quality control and delivery specs
Highly motivated, work well under pressure, and able to prioritize assignments
Confidence working independently and within a team
Strong organization, communication, and collaboration skills
Receptive to creative direction/critical feedback
Proactively develop personal software and technical skills
Reliably adhere to time entry and daily reporting requirements
Ability to work flexible hours
Online portfolio/demo reel link required
Demonstrates Expert After Effects Knowledge:
All skills necessary to independently build new animation templates and toolkits for production, Edit, or less experienced artists from scratch
Ability to customize scripts and code (Python, JavaScript) for more efficient Template and Toolkit delivery
Oversee the distribution of Edit Templates
Create and provide custom scripts and optimized formats for more effective delivery
Displays the ability to pipeline elements into the production workflow
Aptitude for reviewing and troubleshooting internal and external AE scenes, providing guidance and technical solutions that fit within our pipeline
Advanced organization, naming, labeling, and optimization techniques
Ability to create efficient AE templates for Junior Animators, Edit, or external teams within pre-defined parameters
Intermediate to advanced knowledge of AE and third party plugin suites (Red Giant, Sapphire, RE:Vision, etc.)
Displays ability to effectively utilize and combine plugins for next-level visual effects
Intermediate to advanced keyframing abilities including easing, spline adjustments
Understanding and aptitude to execute key-to-key, cut-to-key, and various other transition elements
ESPN Tools scripting functionality and troubleshooting knowledge
Practical knowledge of 2D tracking techniques
Import render layers for compositing
Strong understanding of different image formats utilized for advanced compositing (EXR, PNG, etc.)
Ability to utilize 3D cameras within a composition and work within AE 2.5D space
Advanced keying techniques using Primatte or other plugins
General knowledge of expressions and ability to utilize within a scene
Capable of creating batch render scripts and utilize on productions
Practical understanding of Media Encoder for AE rendering and conversion
3D Animation: Cinema 4D Expert:
Knowledge of the most recent C4D version within our production pipeline
Strong organizational techniques including naming conventions, structure, etc.
Ability to import splines and effectively model 3D logos using different techniques
Modeling of hard surface and organic objects
Ability to model in poly's, spines, and nurbs
Practical understanding of UV texture mapping
Create unique materials, texture maps or adjust pre-built textures
Strong lighting and key-framing skills
Shows skill to use layers and takes system for compositing passes
Capable of effectively animating objects and fluid camera motion
Understanding of render setting and final sequence output
Ability to troubleshoot 3D scenes and develop effective solutions
Strong knowledge of at least one advanced renderer such as Arnold, Octane, or Redshift
Showcases technical skills to optimize scenes and renders for efficient speeds
Knowledge of a render farm, including departmental expectations and requirements for submissions and renders
Aptitude for troubleshooting renders, properly adjust settings, and utilize farm effectively
Working knowledge of different visual effects tools such as X-Particles, Turbulence FD, and others
Advanced abilities developing visual effects utilizing C4D, Mograph, X-Particles, Turbulence FD, and other solutions
Extensive knowledge of at least 2 render engines, including one CPU and one GPU, with the ability to utilize either or both within a production workflow
Ability to track 4K footage within C4D and composite 3D objects within a photo-real environment
Capable of reviewing 3D scenes from internal sources and vendors, while effectively troubleshooting and sharing recommendations and guidance
Display the skill to utilize Mixamo within character animation development
Advanced abilities in 3 render engines, showing versatility in look development and output
Other 3D & VFX:
Displays working knowledge of other departmental software applications, such as Substance, Z-Brush, or others, and effectively utilizes within the animation production pipeline.
Advanced troubleshooting abilities within primary software packages and the ability to quickly troubleshoot other artists' scenes, providing effective solutions
Advanced knowledge of the render farm with the skills to optimize submissions, adjust priorities, provide guidance, problem-solve
Research, develop, and recommend animation software, hardware, and workflows to provide the most ambitious, creative, and technically advanced animation solutions.
Display extensive and practical knowledge of a minimum of one or more additional software packages for next-level animation solutions (Houdini, Unreal, etc.).
Collaborate with external clients as the primary animation liaison for file delivery, software compatibility, and other animation solutions.
Research advanced animation techniques and develop avenues for implementation into the creative animation pipeline.
Demonstrate advanced troubleshooting abilities within multiple animation packages (2D & 3D) while being a creative problem solver
Soft Skills:
Communication, Independence, Leadership Main animation resource on a production
Expected to provide oversight and manage responsibilities of other artists
Basic Qualifications:
Expert knowledge of After Effects, Media Encoder, Photoshop, Illustrator, Cinema 4D
Online portfolio/demo reel
Ability to work nights, weekends & holidays as assignments require
Preferred Qualifications:
Experience within the animation or graphics production industry as a hands-on animator preferred
A high level of Cinema 4D knowledge preferred
Prior Animation supervision experience preferred
Interest in sports and some familiarity with ESPN show package identities
Required Education:

HS Diploma or Equivalent

Preferred Education:

Bachelor's Degree or Equivalent

Additional Information: