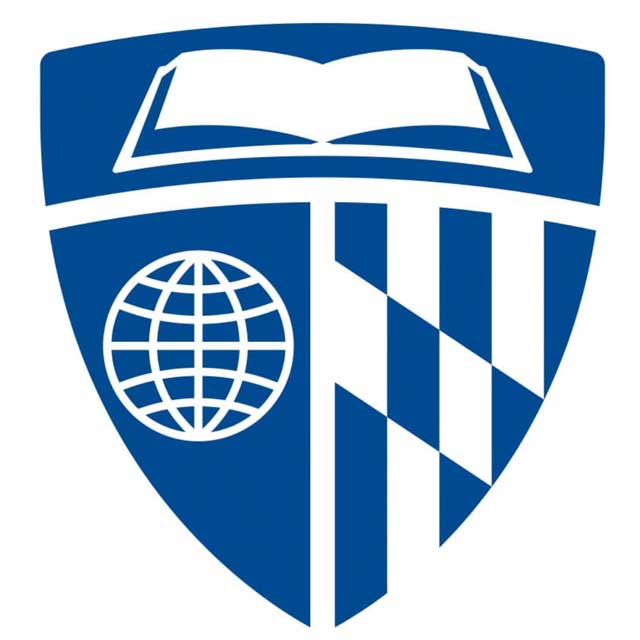 Motion Graphics Artist
Posted September 14 / Full time / Remote
Johns Hopkins Carey Business School is seeking a highly creative and innovative Motion Graphics Artist to join our growing Teaching and Learning department.
The Motion Graphics Artist is responsible for conceptualizing, designing, developing, building, and delivering high-quality, on-brand animations and motion graphics.
This role will produce standalone motion graphics or animations for T&L projects.
Reporting to the Video Specialist Supervisor, you will also collaborate with other team members; video specialists, and interactive developers to support the development of supplemental, short motion graphic elements for video projects or animations for interactive projects.
You must have a passion for animation and skills in typography, explainers, 2D character design and creatively tying visuals to a voice-over script in creative and engaging ways.
An understanding of, or experience with Cinema 4D, green screen work, sound design, illustration, and video editing are highly desired.
*This position is fully remote.
Specific Duties & Responsibilities
Animation & Motion Graphics Development 75%
Use the Adobe Creative Suite along with Cinema 4D to generate visually compelling animated videos to deliver instructional content in engaging ways.
Work effectively with a multitude of departments and multimedia specialists (video editors, graphic designers, producers, etc.) to create compelling videos that help convey educational content in a visually engaging way.
Be able to record and edit audio associated with motion graphics or animation projects.
Find new and innovative opportunities to translate storyboards into engaging visual experiences.
Collaborate with video experts to elevate the quality of animation or motion graphics that are integrated into video projects.
Take ownership of projects by outlining the initial creative vision, creating storyboards, and executing design concepts.
Assist in the selection of audio, graphics, colors, and animation styles, that help to achieve the creative goals of projects.
Take part in the review and QA of other multimedia team projects.
Quality Assurance of 3rd Party Developers 15%
Review 3rd party interactive content for quality and consistency as needed.
Research 5%
Keep abreast of developments in related instructional technologies.
Other duties as assigned 5%
Special Knowledge, Skills, & Abilities
Proven expertise with Adobe Creative Suite to produce animated projects.
Create, design, and execute graphics in Adobe Suite.
Proficiency in Adobe Photoshop, Illustrator, After Effects, Premiere, and Cinema 4D.
Bachelor's degree in art or comparable work experience.
Strong understanding of graphic design software: After Effects, Illustrator, Photoshop Vyond.
Thorough understanding of all phases of video production, with a focus on post-production editing and graphic design.
Excellent time management skills and the ability to work well under tight deadlines.
Sense of visual rhythm and sense of composition and style.
Minimum Qualifications
High School Diploma/GED required.
Four years of related experience, including multimedia production with a specialized focus in motion graphics, animation, and video production required.
Additional education may substitute for required experience to the extent permitted by the JHU equivalency formula.
A portfolio with relevant work experience and examples is required.
Preferred Qualifications
Experience designing, conceptualization, and execution of broadcast graphics for on-air and off-air programming, digital design, image promotion, and non-broadcast video projects.
Five to Seven Years of professional or broadcast experience in design, motion graphics, and animation.
Experience in the development of 3D graphics using Cinema 4D.
Classified Title: Animation Artist
Job Posting Title (Working Title): Motion Graphics Artist
Role/Level/Range: ATP/03/PB
Starting Salary Range: Min $45,700 - Max $80,000 Annually ($60,330 targeted; Commensurate with experience)
Employee group: Full Time
Schedule: Monday through Friday with occasional evening or weekend to accommodate production schedule
Exempt Status: Exempt
Location: Remote
Department name: Teaching and Learning @ Carey
Personnel area: Carey Business School
Total Rewards
The referenced salary range is based on Johns Hopkins University's good faith belief at the time of posting. Actual compensation may vary based on factors such as geographic location, work experience, market conditions, education/training and skill level. Johns Hopkins offers a total rewards package that supports our employees' health, life, career and retirement. More information can be found here: https://hr.jhu.edu/benefits-worklife/
Please refer to the job description above to see which forms of equivalency are permitted for this position. If permitted, equivalencies will follow these guidelines:
JHU Equivalency Formula: 30 undergraduate degree credits (semester hours) or 18 graduate degree credits may substitute for one year of experience. Additional related experience may substitute for required education on the same basis. For jobs where equivalency is permitted, up to two years of non-related college course work may be applied towards the total minimum education/experience required for the respective job.

**Applicants who do not meet the posted requirements but are completing their final academic semester/quarter will be considered eligible for employment and may be asked to provide additional information confirming their academic completion date.

The successful candidate(s) for this position will be subject to a pre-employment background check. Johns Hopkins is committed to hiring individuals with a justice-involved background, consistent with applicable policies and current practice. A prior criminal history does not automatically preclude candidates from employment at Johns Hopkins University. In accordance with applicable law, the university will review, on an individual basis, the date of a candidate's conviction, the nature of the conviction and how the conviction relates to an essential job-related qualification or function.
The Johns Hopkins University values diversity, equity and inclusion and advances these through our key strategic framework, the JHU Roadmap on Diversity and Inclusion.
Equal Opportunity Employer
All qualified applicants will receive consideration for employment without regard to race, color, religion, sex, sexual orientation, gender identity, national origin, disability, or status as a protected veteran.